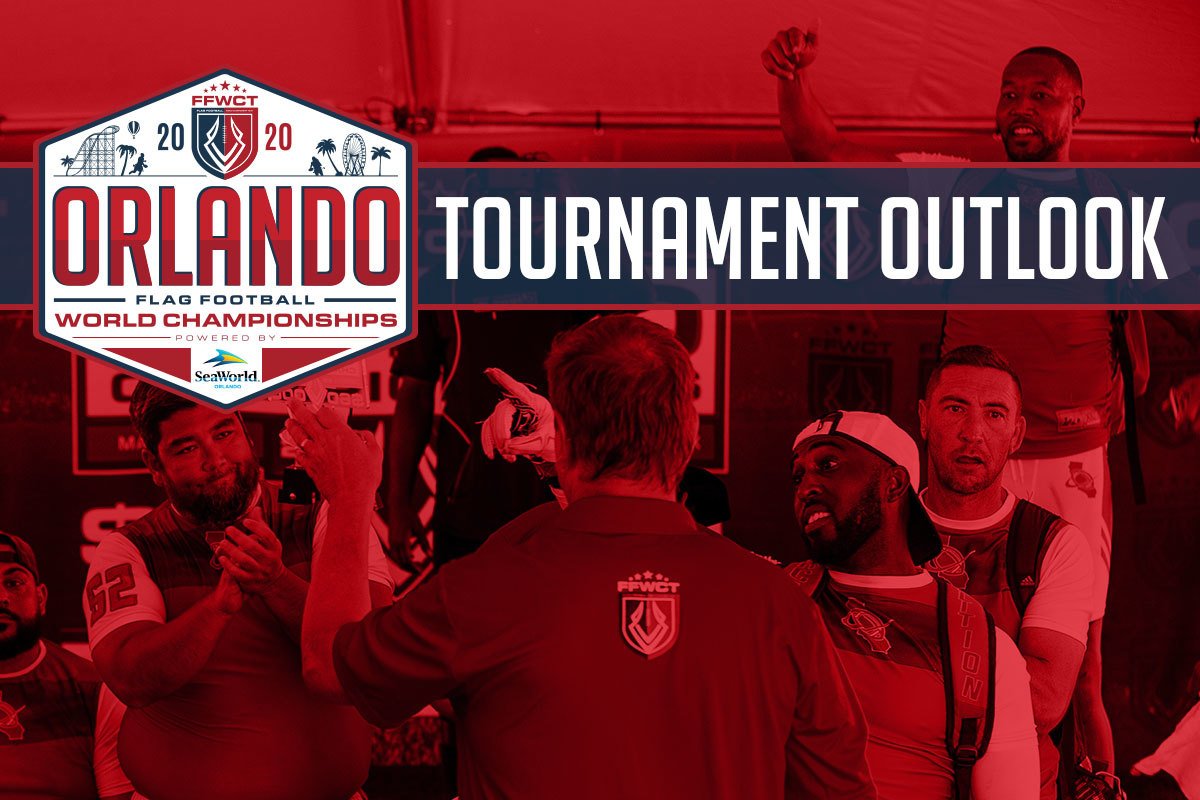 Orlando World Championships Tournament Outlook
The FFWCT Orlando World championships are just a couple weeks away and the fields of teams in each division have never been more stacked. From top to bottom the tournament has more teams and a more competitive field than any tournament previously. Let's look at what each format has to offer this year!
4v4 Men's
The 4v4 division is always filled with high flying shifty players with no shortage of young new talent paired with older Whitley veteran quarterbacks. Some of the fan favorite and heavyweight level teams are in the field as always. You can expect teams like Florida Made, Wet N Dirty, Don't Sleep, the crew & 305 to be contenders to take home the title easily. Those teams are always, 1-2 plays away from becoming the World Champs.
A few teams that fans and teams should keep an eye out for are teams like the Dade Reapers, No Fly Zone, Pro Message, So Icy, Sik Wit It, and All TD's. These teams are VERY good and should not be overlooked in any fashion.
In the competitive division, although not as Elite as the Pro, is still no slouch, teams like Hi-Five, Wrecking Crew, ATA Warriors, Enigma, Grown UPS, Enfield Bear cats and MOJO all have great opportunities to win the division.
5v5 Non-Contact
The 5v5 Non-Contact Pro division is INSANE. There is no other way to put it. There are so many teams in the division in general, couple that with having an insanely stacked field. One could probably argue that what ever team has the deepest bench and is in the best shape could win.
Top teams to watch consist of the ATHELITES lead by Matt Bailey, John Fletcher's powerhouse franchise Kings of Florida, PHX Fire, BBQ Chicken, Wet N Dirty, 305, Sik Wit It, and the Crew. Again, any of these teams are primed to win the championship in this division.
Teams that should be closely watched are the Sports Manias, Dream Team Boston, Curry Bombers, AZ Union and Supreme. They can all go after a title and should not be overlooked at all.
The 5v5 Women's division is the deepest its ever been. This division has seen the most growth for the women's side of the sport in recent years. 27 teams make up this yeas women's 5v5 division and the future is bright with talent.
Nicole Peterson's Lights Out team is back to cause more problems and compete for a title while the ever-talented Jona Xiao's She-Unit team is poised to get over the 5v5 hump! Nicole Palmer leads Voltage into battle again other top teams like Pink Marvel, QCB, QC Elite and Lady Venom. Fan favorites Team Cap from Mexico are back and never have issues drawing large crowds to watch their games.
Other women's 5v5 on teams that should be watched closely are Willonda Windham's Queens of Florida, Mean Machine, & Fruition. These teams have plenty of talent to upset some of the top teams!
Orlando 5v5 Coed division also has a large pool of top tier teams. Nathan Williams led Hall of Fame is back to segment themselves as the best coed program in all of flag football with teams like Chris Hughes' Tennessee Based Mean Machine, John Fletcher's Kings of Florida, & Humble Beasts.
5v5 Contact
The 5v5 Contact Division is yet another example of a completely loaded division from top to bottom. Some of the best teams from across the country are going to be present in Orlando to compete for the 5v5 Contact World Championship. Of course, there are your normal super teams like Judah, ATA Warriors, Queen City Bulls, AZ Union, Fruition, Becks Plus One, & the Pitt Pumas. Then there are teams that are on the rise like ESPN, Grid Iron Monstars, Showtime, Strong Island Bulldogs, and Thundercats who can compete at a high level and are always a couple plays away from striking a big win!
The comp division has its well-rounded teams such as Stick of Butter, Carolina Certified, Pound for Pound, No fly Zone, The Show and Unknown Talent.  Look for this division to have all the star power of 5v5 noncontact and all the physicality of 8v8 Contact.
7v7 Screen
The 7v7 format as a whole has ascended to new National & international heights because of various organizations have offered a bevy of variations of this style.  The format from top to bottom should be rather interesting this year. We have our heavy weights like Fighting Cancer, Iron City, Quick Strike, Straight hood, Rough Riders, Kings of Florida, Ryde Out, Apocalypse and Freaks. There are also teams that are frequent to high competition
The women's division is not lacking on the talent pool either. The big girls on the block like teams such as Adrenaline, QC Elite, Lady Venom and Crazy Pitches, & the Chicago Ballhawks. It will be interesting if some of the mid-level newcomers like Texas Tough, Pink Marvel, So-Flo and Simply Marvelous can knock off some of the more well-known teams and make a name for themselves on the biggest stage in Flag Football.
8v8 Contact
This division will have all eyes tuned in! Being stacked from top to bottom is an understatement at this point. The current top dog is the Windy City Hammer from Chicago. Until someone dethrones them, they are boss dog. However, there are no shortage of teams looking to take down the champs. Teams like Sickwidit, Cali Coalition, YK, Cheat Code, AU, and the AthElites should all be in the running to become champs possibly. Teams like Kings of Florida, Playboy Bunnies, Shockwave, & Raiders should not be overlooked either.
In the comp and rec divisions teams such as the Chicago Blackshirts, Warriors AC, BI, EA Strays, The Family and DMV Elite look to make noise as well.
The Women's divisions are filled with well known fan favorites like Windy City Force, Apocalypse, Lady Elite, Capitol Punishment, & obviously the Black Mambas. She Unit also looks like one of the favorites to win the 8v8 Comp division at this point. The competitive pool is deeper than its pro counterpart with 22 total teams and again, no shortage of talent. ATL Primetime, Virginia Vixens, Cayman Islands, DMV Seminoles and Lady Rangers are looking to take the crown as well.
8v8 Coed
8v8 Coed will arguably be one of the most exciting formats to watch in Orlando in 2020. There are a ton of top tier teams in this division that have very good chances of coming out on top. Hall Of Fame, Mean Machine, Fruition, Humble Beasts, and Poles N holes are all aiming to win it all.  Beauties & Beasts look to keep their title with Housh leading the charge at QB. The division serves a few important questions, can Beauties and Beasts stay at the top? Will Hall Of Fame finally win the big one? Afterall they pretty much swept every regional tournament they played in during the 2019 season. Will those wins finally translate to the tournament it actually matters?
9v9 Ineligible
This years 9v9 field looks stacked as well. There are your normal dominant teams like the SI bulldogs, Gladiators, Lions, Main event, 7pt Spread and Punishers. The comp division has 28 teams and it is virtually a free for all on who will come out on top!  Will this be the year the Strong Island Bull dogs finally are knocked from that illustrious 9man pedestal? Look for both the 9v9 Pro and comp divisions to play a bit faster as they play their entire tournament on arguably one of the best turf locations in the entire country.